Control the Shituation
with Poo~Pourri
Before-You-Go Toilet Spray
Hi!
We're Poo~Pourri. A poop-positive brand dumping the shame around the things we *all* do. We deliver quality products made with natural essential oils that leave the bathroom smelling amazing and liberate you from harmful ingredients and inhibiting worries. After all, it's only natural.
Works like magic.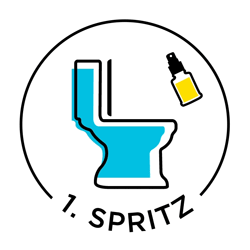 Spritz the bowl before you go to create a barrier on the water's surface that traps #2 odor below.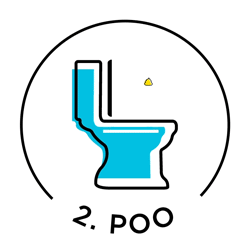 Proceed with your business as usual. All anyone will smell is a refreshing blend of natural essential oils.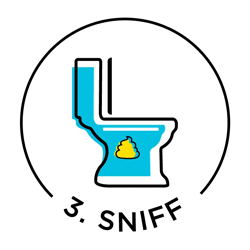 Now, you and your potty guests can leave the toilet smelling better than you found it!
It's only natural.
Easy, breezy, ingredients that won't make you sneezy. When we say natural, we actually mean it. Poo~Pourri is a proven blend of natural essential oils and other (super top secret) natural compounds. After all, we deal with what comes out, so we care about what gets breathed in.
Nontoxic
Safe to flush
Made of essential oils
No aerosol
No alcohol
No synthetic fragrances
Not tested on animals